When selecting bedding for your room, consider the colours you like and what you will pair them with.

Neutral colours are generally recommended for bedrooms because they have a calming effect, but there are many other ways to style a bedroom.
Here are some decorating ideas:
Neutral co-ordinates

Co-ordinate your bedding, carpet, curtains and furniture in soothing neutrals to create a relaxing space.
Consider different textures in similar or matching colours to create a balanced yet interesting look.

White is a classic bedroom staple that never goes out of style. However, an all-white room is often too plain. Include different textured materials and pops of colour to liven up a white room.

For example, pair the Pres Les

Lily

bed quilt ensemble, duvet cover ensemble or sheet set with a colourful scatter and any of our textured sheer curtains for a relaxed look.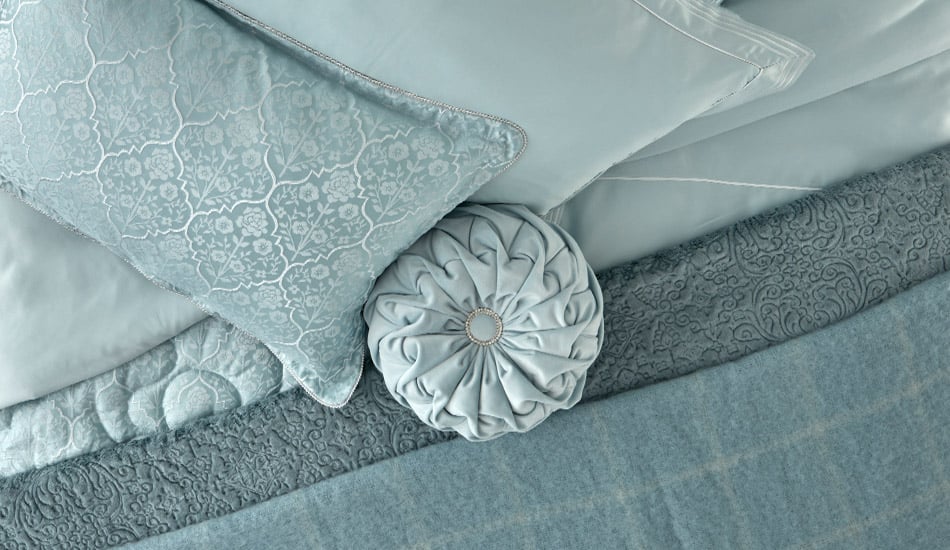 Browse our latest dream book to view our stunning selection of colours on offer.
Pop of colour

Sometimes all it takes is a cheerful burst of colour to brighten up a room. If you're going for a mostly neutral look, why not experiment with a colourful blanket or throw at the end of your bed?

Pres Les offers a wide selection of luxury blankets in a variety of colours and designs to suit your style, including a selection of mohair throws.