What is Direct Selling?
Direct Selling is exactly what it sounds like: the selling of a product or service directly to consumers. There is no storefront or retail space involved, and –depending on the product or company policy – direct sellers aren't even required to hold stock.
How does Direct Selling work?
Companies within the Direct Selling industry market their products and services through independent sales representatives (direct sellers). Sales representatives, commonly referred to as consultants, personally conduct sales within their social networks and earn commission based on their sales.
By using an independent sales force to market and distribute products and services, Direct Selling companies forgo traditional retailers and offer customers a personalised shopping experience instead.
Using word-of-mouth advertising and personal recommendations, Direct Selling consultants provide customers with a niche, one-on-one shopping experience that cannot be achieved through large retailers.
As a product or service consultant, your job is to market the product or service to your network of friends, family and acquaintances, and to introduce them to buy into the products and services you're passionate about representing. You earn commission on sales – so the more you sell, the more you earn.
Some companies also incentivise growing the sales force by implementing a recruiting reward system. This enables the company to expand their reach, and enables you to expand your earnings!
The benefits of Direct Selling
We're living in economically uncertain times. Entering the job market is tough, and it's becoming increasingly difficult to get a foot in the door of a decent company. Whether you're looking to join the workforce for the first time, are stuck in a dead-end job or climbing the corporate ladder, the prospect of being your own boss can seem like an unattainable dream… but Direct Selling can turn this dream into a reality.
You're the boss
As a Direct Seller, you are your own boss. You decide how little or how much you want to achieve. Whether it's a side-hustle to supplement your 9-to-5 job or a full-time career, you control your workload, your hours, and determine your own sales targets.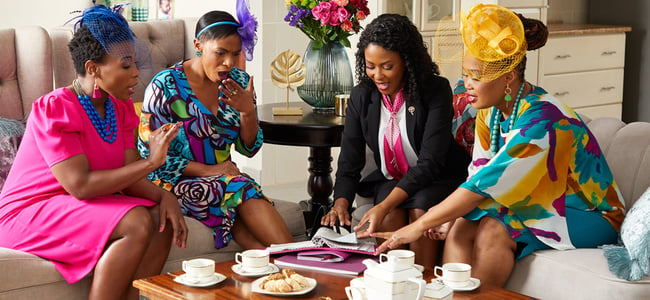 Flexible working hours
With the ability to work anytime, and anywhere, Direct Selling is a great option for people who want to work from home or require more flexible working hours to suit their lifestyle.
No barrier to entry
Direct Selling attracts all sorts of people of different ages, educational backgrounds, and cultures. There is no educational qualification, or related work experience, required to become a direct seller and the low sign-up costs make it a very accessible business opportunity for people from all walks of life. Popular among stay-at-home-moms and retirees, Direct Selling is a great way to earn or supplement your income regardless of your age or socio-economic position.
Low cost, low risk
Direct Selling is a low risk way to start your own business. The costs and risks associated with starting a business often deter people from even considering the possibility, but with Direct Selling these obstacles fall away.
With low sign-up fees, an excellent product or service, and ongoing training, support, guidance, and mentoring, Direct Selling provides you with all the benefits of a successful start-up business minus the financial hurdles and risks. Your business outcomes are solely determined by your ability to maintain and expand your customer base and sell enough to reach your personal goals.
Community
In Direct Selling, community is everything.
From the communities of loyal customers you build, to the support of managers and teams who genuinely want to see you succeed, your career as a direct seller is firmly rooted in community, and that separates Direct Selling from many solely profit-driven industries driving modern work culture.

Ease of networking
Thanks to social media applications like Facebook, Instagram, Twitter and WhatsApp, it's never been easier to reach out to people within your community, and make connections with people from all over the world. As a networking tool it couldn't be more convenient. These tools are free to use and are an exciting way to promote and scale your Direct Selling business.
Is Direct Selling right for you?
Connecting with people on a personal level is at the heart of the Direct Selling business. Direct Selling offers a personalised shopping experience to consumers based on recommendations from a trusted source – you. Therefore, interpersonal skills are foundational to success as a Direct Seller, as well as your ability to sell with integrity. This means having the confidence, charisma and desire to connect with others over products or services you are passionate about and would like to share.
Building a network of customers and recruits requires consistency, reliability and genuine engagement. While it's never been easier to connect, social media will only form the connection between you and your customers – your challenge is to maintain it.
The successful Direct Seller is:
Passionate about the product or service they're promoting
Willing to learn and grow professionally
Committed to the business and determined to achieve his or her goals
Realistic about their expectations
Friendly and sociable
Direct Selling is a business, and as with any business – you get out what you put in!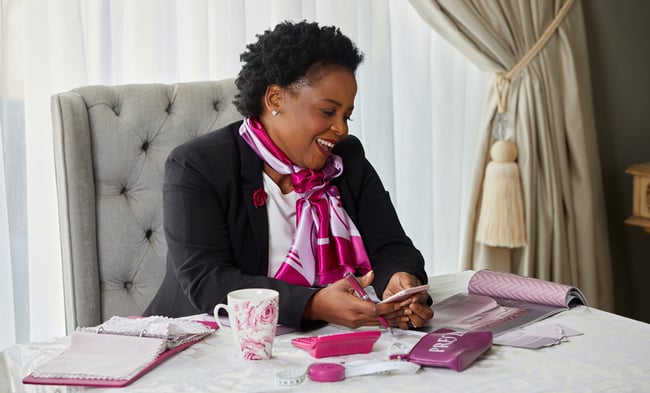 Why Join Pres Les?
Pres Les is a DSA (Direct Selling Association of South Africa) certified company with 50 years experience in South Africa's Direct Selling industry.
With an exclusive product range consisting of luxury bedroom coordinates, stylish dining and cuisine items, Pres Les has earned its reputation as a purveyor of exquisite quality and is a brand you can promote with integrity.
Pres Les products are sold exclusively through a network of passionate Style Consultants. Our Consultants are officially registered with Pres Les and provided with the proper tools, training and support to run a successful business.
The only requirements to join Pres Les, are the desire to improve your circumstances, the commitment and determination to achieve your goals, and the passion to make your dreams come true.
With Direct Selling you are in business for yourself but not by yourself.
For more information, please Click Here